5 Stops on The Golden Circle
We started off from Iceland's capital, Reykjavik. Here we rented a car with https://www.carsiceland.com/ . At the time of this trip I didn't have a credit card and this is the only place I found that I could rent a car without having a credit card and without having a large amount taken out of my debit card. If you don't have a credit card I highly recommend getting a travel one so you can build up points to receive free flights in the future, my credit card also just gave me a $100 credit for Delta just because. You don't need a 4x4 for The Golden Circle the roads are very nice and easy to drive on.
We then stopped at a Bonus in Reykjavik. This is their budget friendly grocery store comparative to Aldi's. Iceland's food is extremely expensive! Like I'm talking $30 for a ceasar salad at a restaurant. So if you are on a budget I highly recommend shopping here and packing lunches for any day trips you take. It saved us SO much money.
Another travel tip is to look up average gas prices in Iceland because they tend to be pretty pricey especially during peak season (June-August). This will help you set a budget for gas based on your route. Here is the map of our stops on The Golden Circle!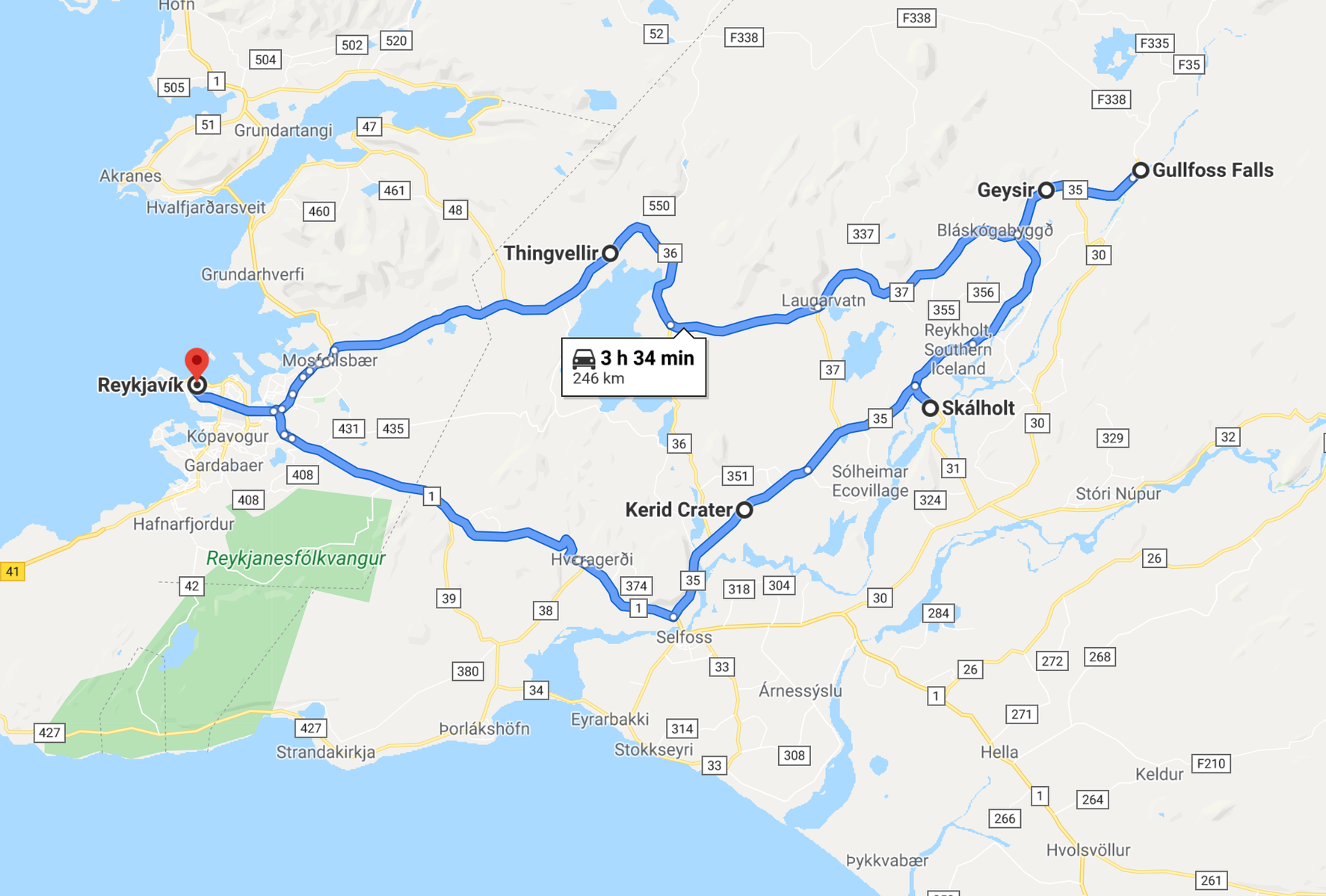 Thingvellir:
Thingvellir is a national park that you will drive through on the way to the first stop. It's a very beautiful drive and there are a lot of places with picnic tables to stop at and have some lunch. Here are some photos we took along the way.
Geysir
The Geysir was the first place we went and it is not far from the next destination on the list. It will be really obvious along the road, there's a visiter center, and usually a lot of cars. It was cool, and we did get to see the Geysir go off. We didn't stay here long, probably like 15-20 minutes. Hence why we didn't take that many photos here. Also right before you get to the Geysir there is an abandoned greenhouse just off the side of the road that we stopped to check out. No one else was there, and was a cool place to take some photos.
Gullfoss
Gulfoss is an iconic Iceland waterfall that is a must see while visiting the country. It was another spot that you absolutely can't miss, it has a visiter center and bathroom there making it obvious when you come across it. There is a short walk down to the viewing points of the waterfall. It is extremely windy and misty there so bring a poncho or rainjacket!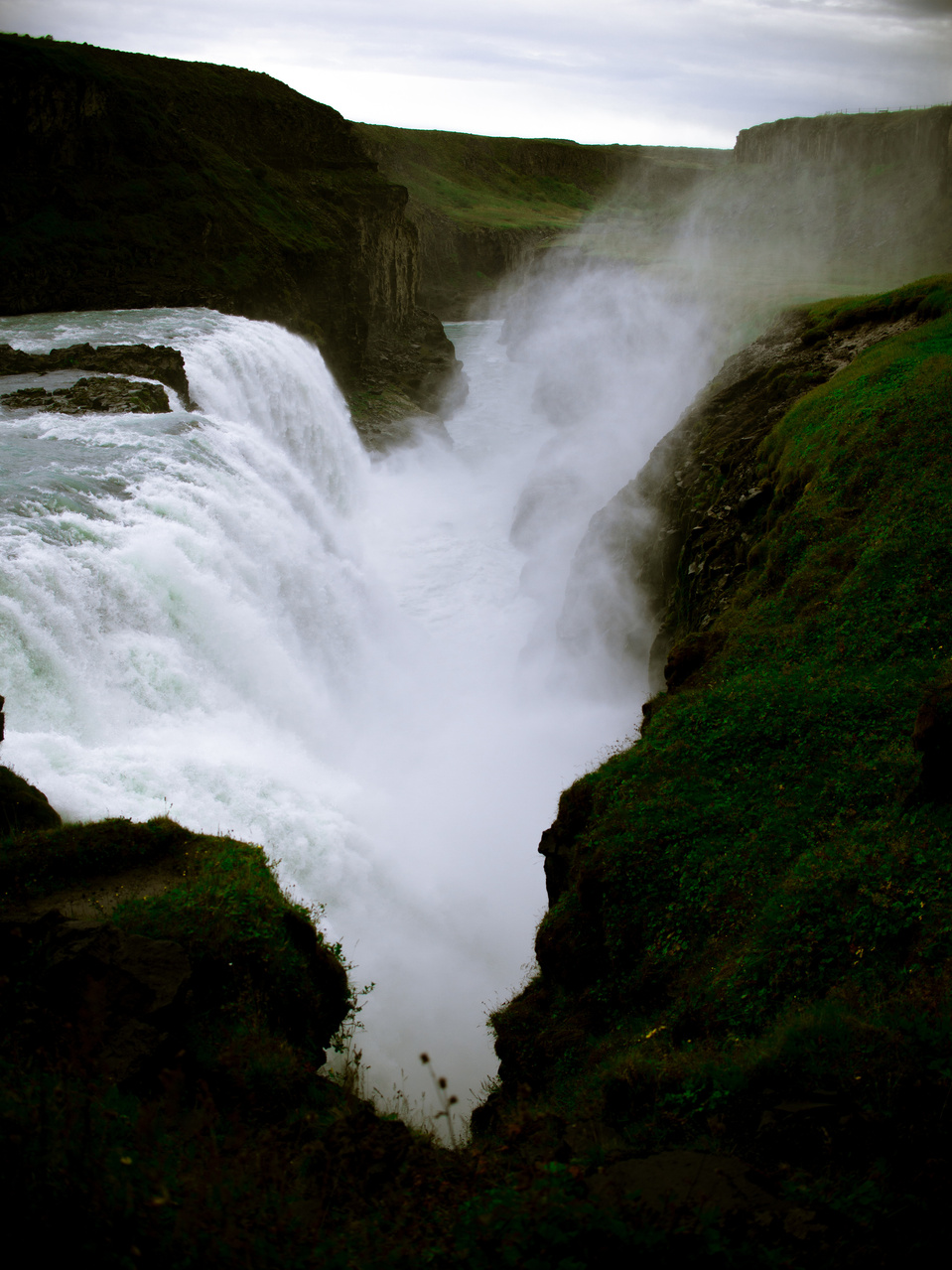 We bought these ponchos from Amazon before our trip so we'd be ready for any weather Iceland threw our way. I highly recommend getting a pack of these before your trip. They are inexpensive, very light, and saved our camera equipment numerous times.
Skalholt
This is one of my favorite stops on our trip to Iceland! I knew when I booked the trip that I wanted to see a grass covered home (Turf house) so I had to do a bit of digging, but I found this gem! Skalholt consists of a white church, the turf house, and a singular tombstone. It is on a bus tour so I would get there early if you want to get photos without anyone around the house. We arrived before 9 am and no one was there, but at 9am a huge buss showed up. When you are driving through Iceland you will see more turf homes, but the ones I saw looked like they were on private property so I didn't want to disturb anyone for some photos. This one is a little off of the main road so I would GPS it. This little town is surrounded by a meadow with tall grass.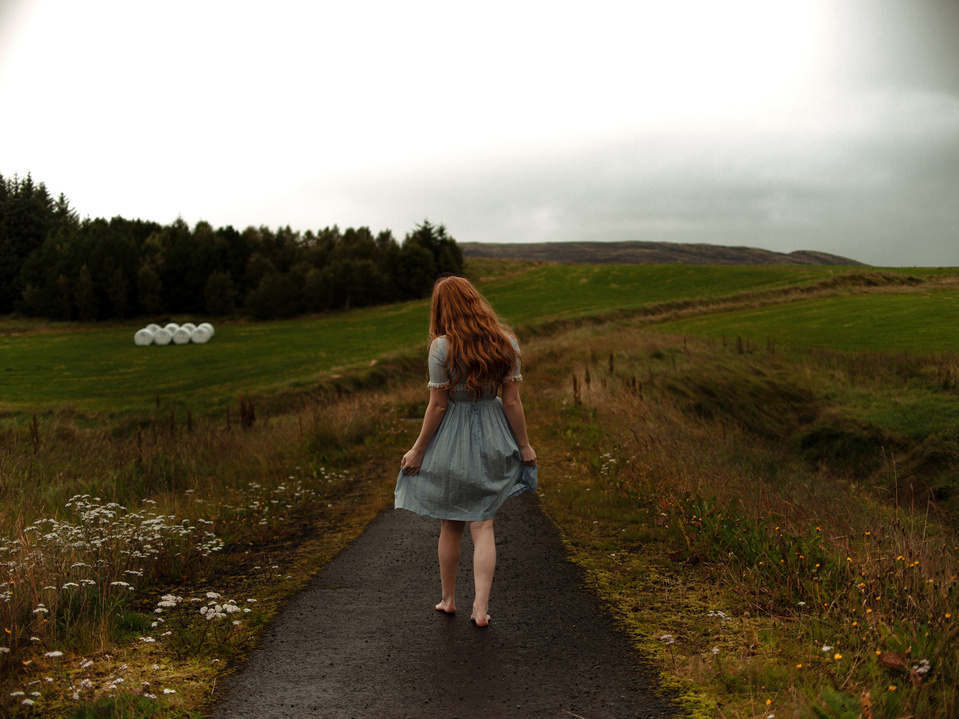 Kerid
Kerid is right off the main road as well so there is no way you can miss it! It's really pretty, again not somewhere we stayed for long, but worth the stop since it's on the way! It's a beautiful example of Icelands contrast of colors in the natural landscape.
I hope you have a great trip to Iceland and that this post helped plan your trip!