Our trip in Iceland started by landing at the Keflavik Airport. We then took a taxi to Grindavik, our first stop on the trip. There were other types of transportation, but we had a long journey there, and we just wanted to get to our accommodations as soon as possible. So we opted for the taxi instead of trying to figure out the bus routes. It costs around $75 to get to Grindavik, which is only 20 minutes from the airport. So it was pretty expensive, but you have to remember that gas is SO expensive in Iceland.
I would recommend figuring out what bus you will need to get on before you arrive no matter where you are travelling. I learned my lesson from that taxi ride, and now use: https://www.rome2rio.com/ anytime I am travelling! It tells you how to get pretty much anywhere.
Also, get a good grasp of the currency before you go! We stopped at a gas station/restaurant in Grindavik while we waited until check in at our accommodation. We ordered two burgers with fries with a drink, and it was $45! From a gas station restaurant… I know these may be pretty obvious tips to some, but this was our first trip together, so we were learning as we go.
This is where we stayed in Grindavik: https://www.booking.com/hotel/is/lagafell-guesthouse.html?dksc=2&aid=356980&label=postbooking_confemail;pbsource=conf_email_hotel_name
This accommodation featured a private room with a shared bathroom and kitchen. While we were staying there, we didn't run into anyone in the kitchen or bathroom, so it was never crowded. It was walking distance to a grocery store which you should try to visit as much as possible in Iceland to save money.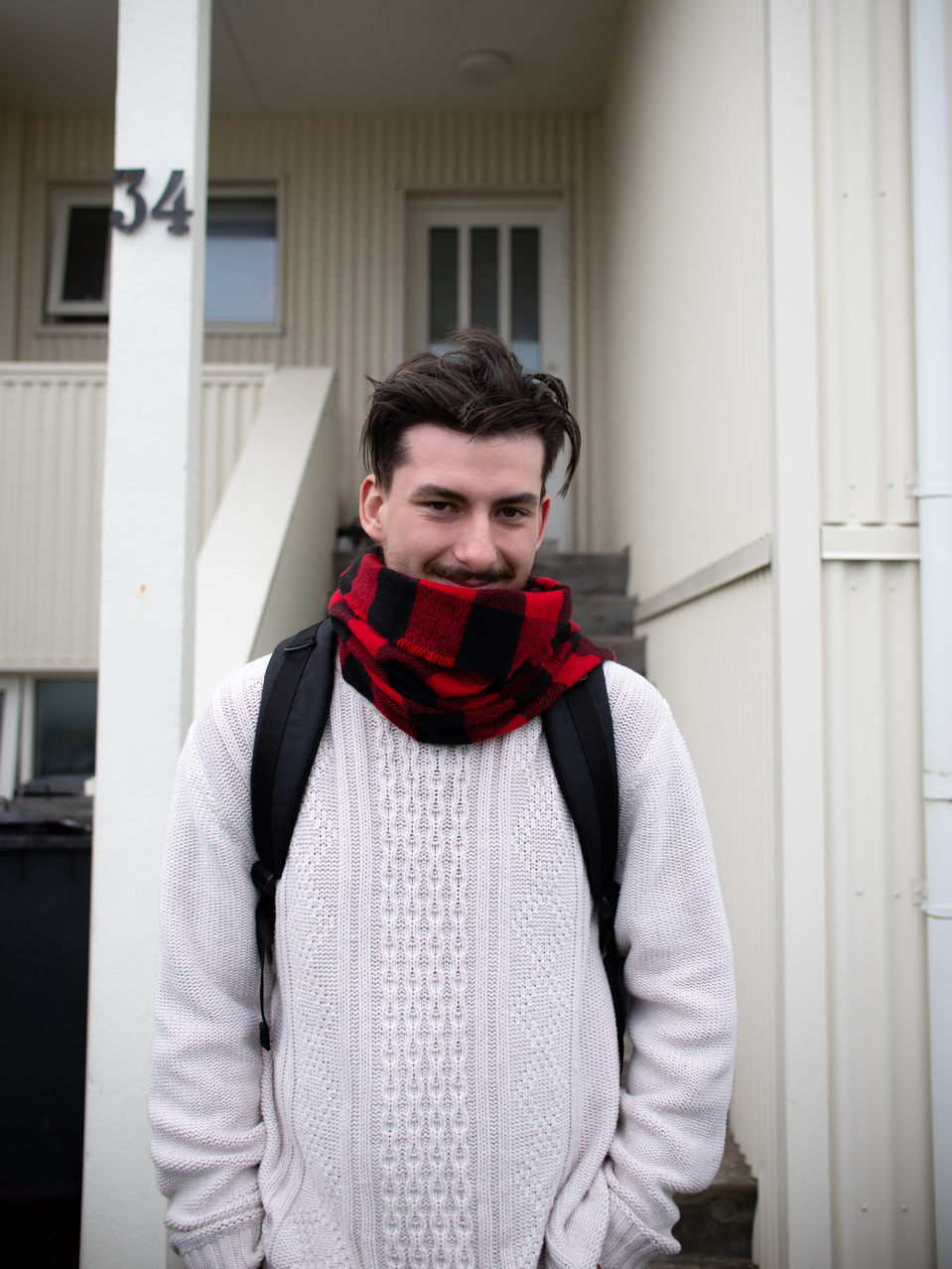 Why did we choose to start our trip in Grindavik?
It does seem like a random town, BUTTTT it is super close to the Blue Lagoon which is a must to go to once while you're in Iceland. There's not really any taxis or buses that can get you to the Blue Lagoon, but the host at the guesthouse we were staying offered to take us for 5 Kronas. We decided to walk though because there's a beautiful pathway from Grindavik to the Blue Lagoon that will take you through the lava fields!
The Blue Lagoon:
I have a lot of mixed feelings about the Blue Lagoon, but I will say that if you make a trip all the way to Iceland, you have to go just once. It is very touristy, very crowded, and expensive. The good things about it were that the water is really blue, and you get a free drink when you go. I would recommend bringing a LOT of conditioner. The sulfur in the water dries out your hair an insane amount. They have conditioner there, but it's not that great. It's hard to get photos without people in it, the fake rocks are painted white to make it look misty, and the food there is expensive. Overall, with all the hype, I was disappointed and probably won't go back, but it's one of those things you have to see and experience for yourself.
Website for the Blue Lagoon: https://www.bluelagoon.com/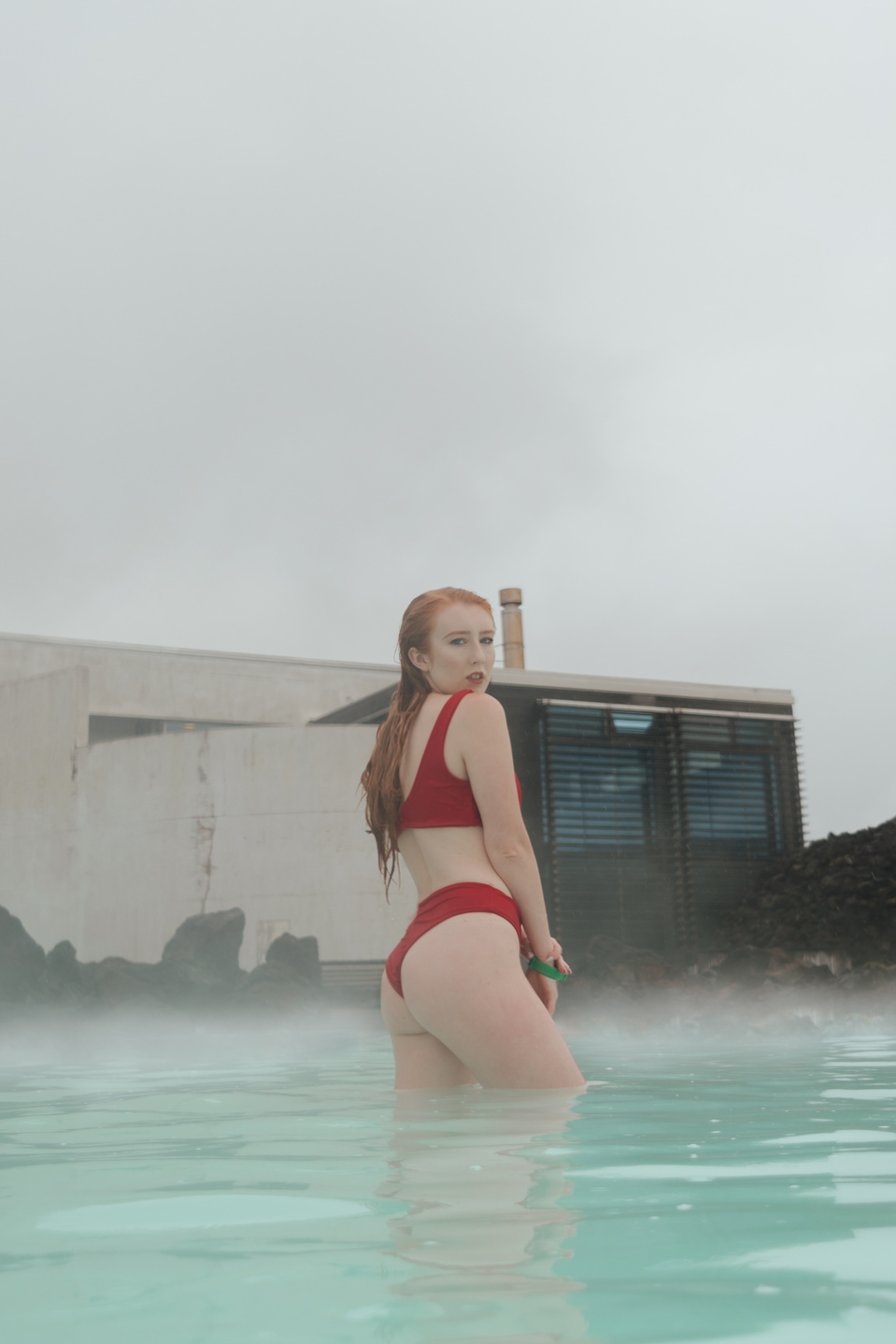 Here are some photos from walking around Grindavik! It a cute little fishing town that is fun to explore: