Oregon Roadtrip
Uriah and I went on a roadtrip in Oregon for an extended weekend for our honeymoon. This was my first time in the PNW and I fell in love with the lush forests and rocky coastlines. We rented a camper van in Portland with Vagabond Vans. They were very budget friendly and the van camp equipped with everything we needed for a great camping trip. Our trip was 9 h 43 min roundtrip. We recommend calculating gas costs beforehand so you have an estimate for creating a budget. We didn't have a lot of time here so we missed out on a few spots on this trip. I have listed all the locations that I wished we had seen at the bottom of this blog in case you want to add a few extra places on your itinerary.
Cape Kiwanda
Once we landed we picked up our van rental and then headed straight for Cape Kiwanda for sunset. It was about an hour and half drive. It was absolutely stunning. To see over the beach and get the best view you have to climb all the way to the top of the dunes. A workout, but very much worth the effort, but don't skip out on the beach itself. It has beautiful rocks along the bottom of the rocky cliffside making it feel like a scene from Pirates of the Caribbean. After sunset we headed for our campsite for the night.
Neskowin Ghost Forest/ Cannon Beach
Not far from Cape Kiwanda is the iconic Cannon Beach. We arrived at 6:30/7am to beat the crowds and see the sunrise over the beach. It was absolutely stunning. If you go when the tide is low and go to the far left of the beach you will see the Neskowin Ghost Forest where you will see the stumps of trees from an old forest that were displaced by an earthquake. It has a very eerie feeling to it so we of course had to go.
Terwilliger Hotsprings
Next stop on our trip were the Terwilliger Hotsprings! We got there midday, about 11 am and there were a good amount of people there. This is a clothing optional hotspring so we couldn't get really any photos here. About half the people were nude and the other half wore bathing suits so really do whatever you are comfortable with! The hotsping is situated in the middle of the forest with incredible views.There are three pools the top pool being the hottest and the bottom pool being luke warm. We mainly stayed in the 2nd pool. Everyone there is super friendly, and it's very relaxing. This is a place you can take a deep breath and forget the rest. The fee to get in is about $7.00 a person and there is someone who works at the entrance of the trail. They do take cards, but their service is not that good and it took a while to workout payment so try to bring cash if you can.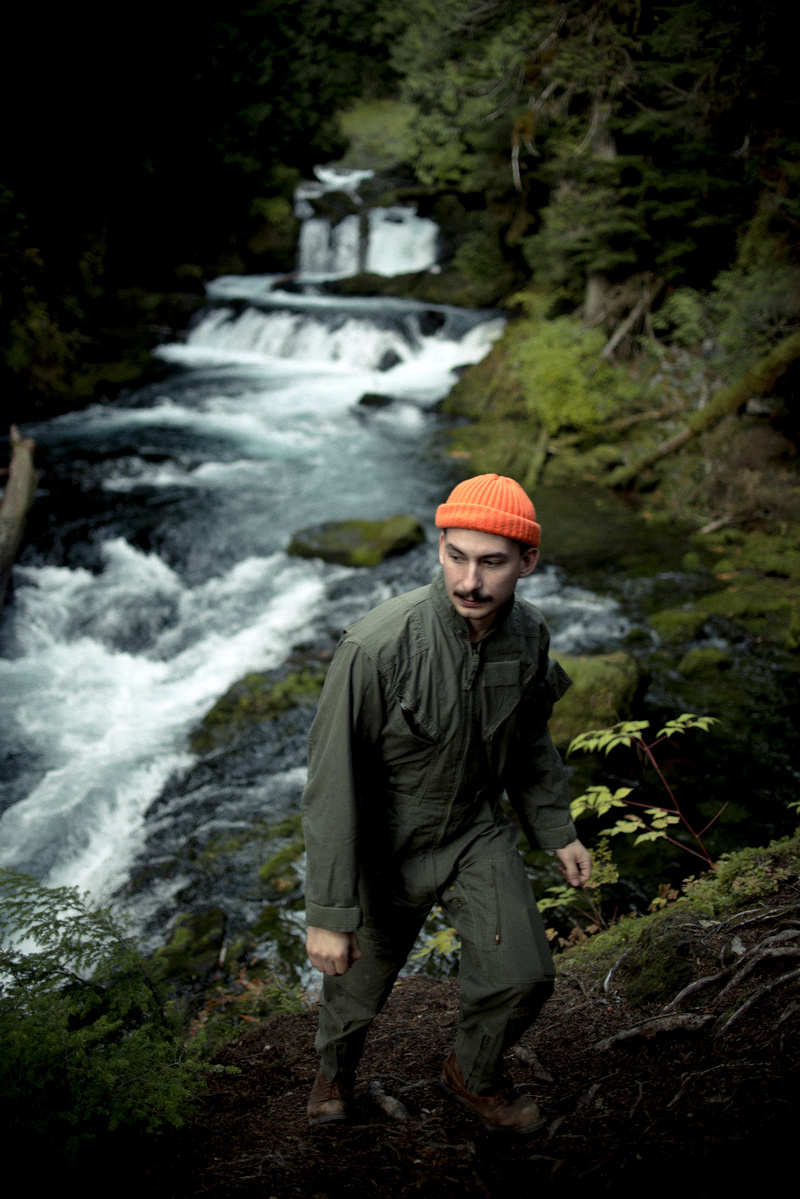 Sahalie/Koosah Falls
I really wanted to see a lot of great waterfalls on our trip to Oregon and when researching before hand I found this gem. I originally just thought I was going to Koosah Falls, but this is actually two in one! Sahalie is a little bigger than Koosah Falls and the first you see on the trail, but walk down and little further and you'll run into Koosah Falls. The trails are surrounded by lush forests and mossy rocks. We went in late afternoon and there were a few people there. When we went back the next morning at 7am we had the falls to ourselves..well except for the cutest family of otters we saw swimming down stream. After taking some photos we went back to our campsite right down the road. We had breakfast, and packed up again, and when we drove past the entrance to the falls at noon it was packed! So if you want to avoid crowds go at sunset or early morning.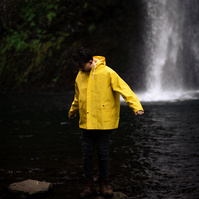 Horsetail and Multnomah Falls
Both of these are on the Columbia River Gorge just minutes apart. We arrived in the late afternoon and were originally just headed to Multnomah Falls, but when we arrived it was a huge tourist trap. The waterfall is of course stunning, but completely covered with people. We went back down the road to a waterfall we didn't know about and there was only one other person. It's a really tall thin waterfall surrounded by basalt columns. I thought it was just as picturesque as Multnomah, but just without the crowd. We couldn't believe it was so close to the other and no one else was coming here! We took our photos, and then headed back to our KOA Campsite.
Portland, Oregon
We stayed in Portland the night before our flight home. We stayed at this airbnb. It was a ronovated basement apartment and it was just stunning. The owners live in the main house and they redid the basement themselves. It was so cute, and clean.
We had about half a day and one night in Portland so we didn't get to do quite as much as I would have liked, but it was a great time! The people were so nice and welcoming. Uriah and I always make a point to go to vintage stores wherever we visit. Our two favorites were Old Portland Hardware and Urbanite. Old Portland was strictly home goods, but had the most beautifull restored pieces. If There were one of these near me I would go broke. Urbanite had beautifully curated vintage and antique booths. There was a good mix of clothing and home goods.
Our night in Portland we went bar hopping and ate small plates each place we went. Uriah's cousin is a Portland local and she showed us a really cute area that has a lot of good food and bar options called