Washington State
I went to this beautiful state because my younger sister just moved here in the past year! So I went to visit her and we went on a mini roadtrip together around the Olympic National Park. My flight landed in Seattle, but my sister lives in Port Angleles so to minimize her drive time I took a ferry from Seattle to a cute little town called Kingston. The drive to/from Seattle to/from Port Angleles is about 3 hours, but instead I took a 45 minute ferry to Kingston, and then we drove an hour to Port Angleles. So if you are in a crunch for time this is a great shortcut. Fares for the quick ferry are about $10. I am lucky that I have my sister so I did not need to find accomodation for this trip except for one night in Forks in order to avoid driving back to Port Angeles. I will say that there aren't that many affordable airbnb's in the Olympic National Park (at least last minute) so be sure to try to book in advance if you can.
Seattle
Between landing and my ferry to Kingston($10), I had a few hours to explore Seattle. I arrived in Seattle as soon as the Covid-19 pandemic brokeout there so it was a bit of a weird and scary time. Half of things were open and half weren't. First on my list was to get delicious dumplings in Seattle's China town from Dough Zone Dumplings. I planned to go vintage shopping after, but all of those were closed. It did lead me to go to the cutest little macaroon/pastry shop called Lady Yum. There I had a few macaroons paired with some champagne. I checked out the famous Pike Place Market that was multiple floors of food and local shopping. So basically I just ate during my short stint in Seattle. I do recommend going on one of their ferries even if you don't have to. It was fun and it gives you the perfect skyline view of Seattle. Plus those little towns across the waterway are really cute. In Kingston I stopped for a snack and a drink at The Kingston Ale House until my sister picked me up. They had great drinks, and a friendly staff.
Olympic National Park
There are endless places you could go in this beautiful, lush national park, but with only a few days to see sights I narrowed it down to these places. All of them were nothing short of exceptional. I did make a list at the bottom of this blog detailing a few places that were on the top of my list. I originally picked out a few more places and had time to go, but the trails were closed, unfortunately. So definitley do a quick google search a few days before your trip to make sure the places are going to be open, or prepare some backups.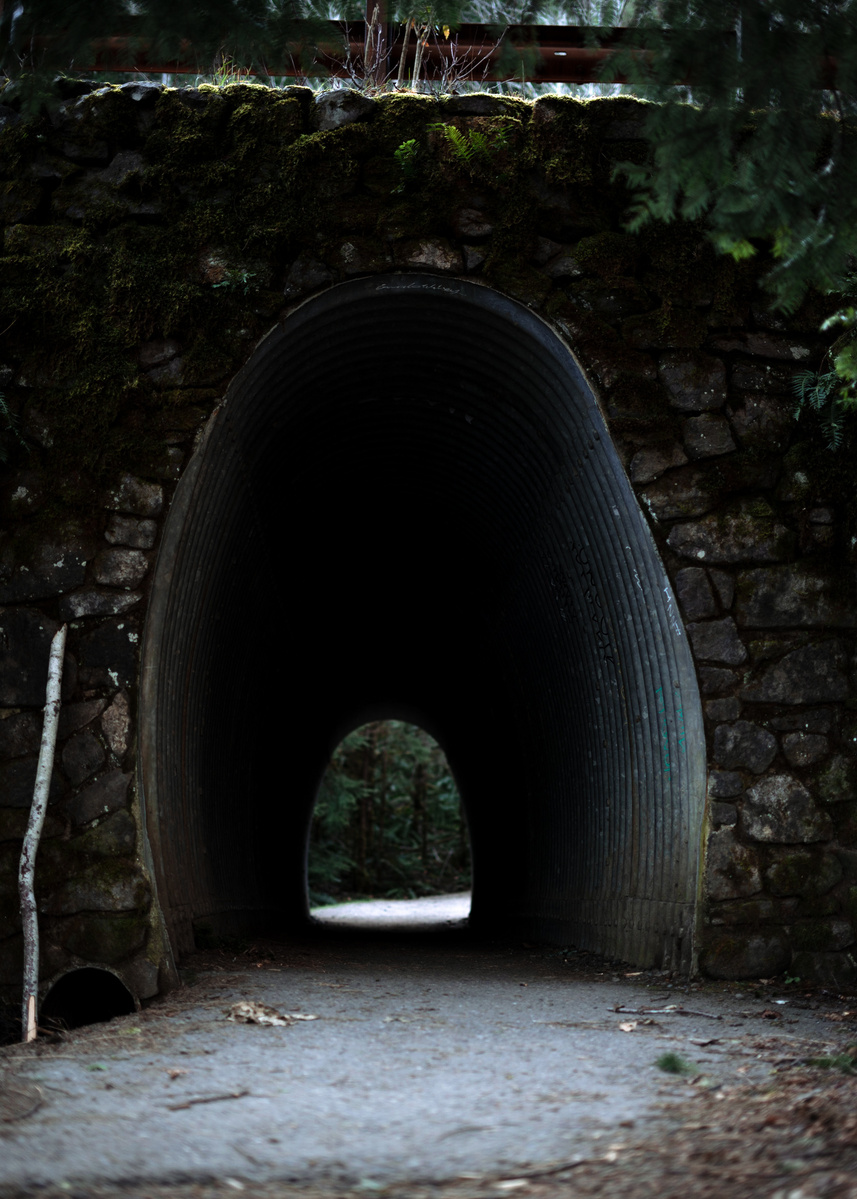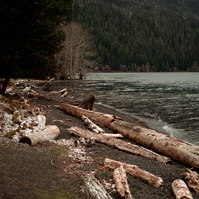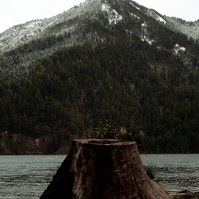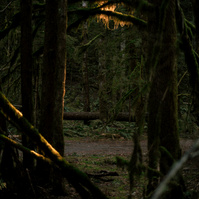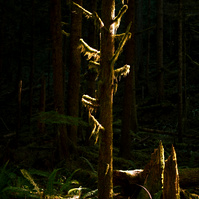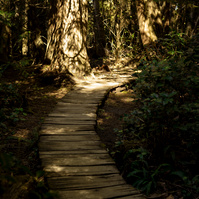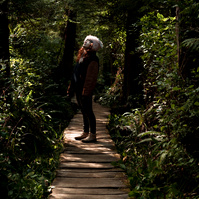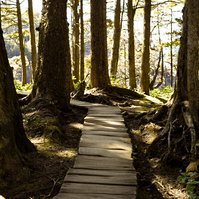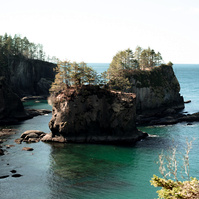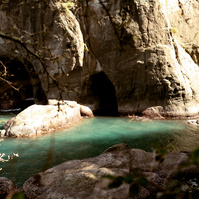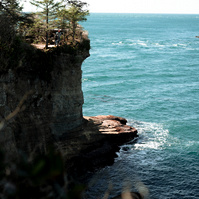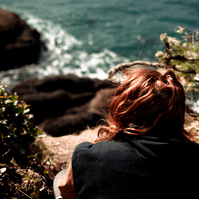 Lake Crescent

Lake Crescent is on the main road on the way out of Port Angleles to Forks, and it is incredible! So relaxing, you can walk out onto their dock, take a deep breath and let it all go before starting your journey through the best National Park in the PNW. The water is calm and you have the most beautiful mountain view. I went in March, when the lodge and accomodations were closed so not many people were there. There are a lot of other cool trails that branch off from this area, including one that takes you under the main road to the other side.
Cape Flattery
Our next stop on our trip is Cape Flattery. It is a bit of a trip away from the main route, but definitely worth the detour. It is the northern most point of the United States and a perfect example of Washington Landscape. There is a large parking lot, the trail is very well maintained. You are surrounded by huge trees and mossy rocks as you make your way to the main sight. Once you get to the main sight seeing spot there a lot of little trails off the main path that lead to different viewing points. The water below is crystal blue with a rocky cliff side. On the way here stop at a little restaurant called "Hungry Bear Cafe" it is a cute little mom&pop restaurant with pancakes as big as your face.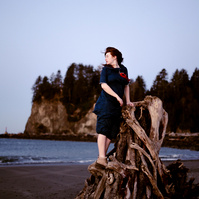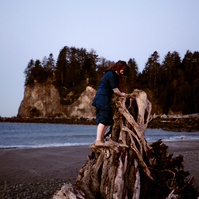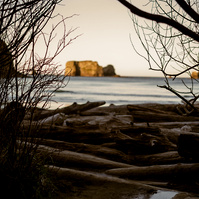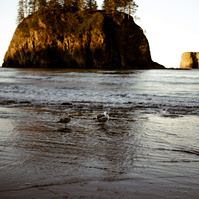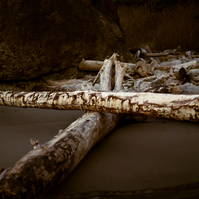 Forks
Forks is a famous town from none other than the Twilight Series. A lot of people come to visit this little town for just that reason, but actually none of the films were actually filmed here. Most of them were filmed in Oregon. This town does have a replica of Bella's truck, a replica of Bella and Charlie's home, and other Twilight related stops. We stayed a night at The Forks Motel before we continued onto the rest of the trip. It was nothing glamorous or unique, but it was affordable and quiet. One of the things I loved about this area that we don't have in the Southeast are little local drive through coffee shops.
La Push Beaches
La Push beaches are about a 30 minute drive from Forks. There's 3 or 4 different beaches you can go to. My personal favorite was second beach. You walk through a beautiful trail and run straight into a bed of driftwood that you cross onto the most iconic Washington view. Soft sand, rocks, and tide pools what more could you ask for? I highly recommend going for sunrise to avoid large crowds, and it is just absolutely stunning. You can also camp on the beach! I think if I ever have the chance to go back that would be what I do instead of staying at the motel in Forks.
Tree of Life
Down the coast from the La Push beaches is the Tree of Life. It is a massive tree located at the edge of a wooded area along a beach that's roots are exposed. You can go under it and climb on it and everything. It's a very cool view. Make sure to go at low tide to get a good photo. There were a good amount of people that came to the beach it is on, but they didn't seem to be there for the actual tree. There is also a world record tree located a few miles before you arrive to the parking lot for this tree. I have been trying to to find the name of it and I can't find it anywhere. It is worth a stop on the way, and there will be signs for it if you remember to look for it.